PEDAGOGICAL FOUNDATIONS FOR THE DEVELOPMENT OF ECOLOGICAL CULTURE IN STUDENTS OF TECHNICAL HIGHER EDUCATIONAL INSTITUTIONS
Kh. Urunova

Navoi State Mining Institute

N. Akhmedova

Navoi State Mining Institute

H. Esanbaeva

Tashkent Pharmaceutical Institute
Keywords:
ecological education, ecological culture, personality, upbringing, culture, environment, natural environment, culture of society, biosphere, ecological situation, pedagogical process
Abstract
The article examines a systemic organizational and pedagogical approach to personality development through an ecological culture based on universal human values and priorities, in the course of which knowledge of the scientific foundations of environmental management is formed, a certain ecological culture, necessary beliefs and skills of behavior in the natural environment, and a responsible attitude to it are developed.
References
1.Закон Республики Узбекистан «О государственной молодежной политике» №ЗРУ406. - Т.: 2016. – 80 с. «Народное слово» газета 15.09.2016 г., №182 (6587).
2. Глазачев С.Н., Козлова О.Н. Экологическая культура — М.: Горизонт, 2008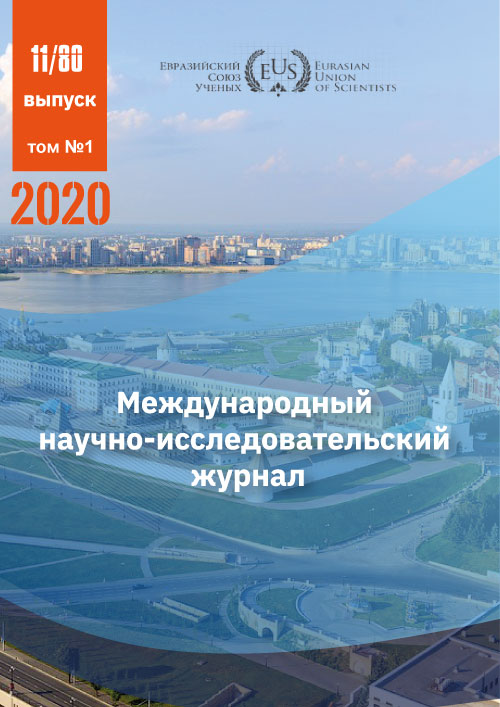 How to Cite
(1)
Urunova , K.; Akhmedova , N.; Esanbaeva , H. PEDAGOGICAL FOUNDATIONS FOR THE DEVELOPMENT OF ECOLOGICAL CULTURE IN STUDENTS OF TECHNICAL HIGHER EDUCATIONAL INSTITUTIONS . Eurasian Union of Scientists 2020, 1, 40-42.