VOLİTİONAL QUALİTİES AND THEİR İNFLUENCE ON THE FORMATİON OF ADOLESCENT PERSONALİTY
Y. Askerova

Azerbaijan State Pedagogical University
Keywords:
Special form, volitional quality, ideal, personality
Abstract
The article notes that the will is a special form of adolescent activity. The will requires a person to regulate his behavior and to slow down a number of other desires and tendencies. It is said that a person with such willpower is ideal for a person with high willpower. At such times, the teenager tries to imitate and imitate the "adults". Such a high appreciation of volitional qualities in the personality of a teenager is explained by the fact that the main quality of self-education in children is the education of the will.
References
1.Maharramov M.Dj. How to overcome willpower in children. Baku: Maarif, 1964, 198 p. (İn Azerbaijan)
2.Mekhdizade Z.M. Child psychology. part I, Baku: ADPI, 1982, 90 p. (İn Azerbaijan)
3.Rubinstein S.L. Fundamentals of General Psychology. St. Petersburg: Peter 1999, 720s. (İn Russion)
4.Maharramov M.Dj. Ways of training the will.. Baku: Maarif,1961, 44 p. (İn Azerbaijan)
5.Rzayev B.İ., Rzaeva S.B. Volitional-emotional processes in the formation of personality and activity. Baku: Baku-Polygraphist LLC, 2008, 246 p. (İn Azerbaijan)
6. Kornilov K.N. Will and its upbringing. Moscow: Znanie, 1957, 256 p. (İn Russion)
7.Bikov A.B., Shulga T.I. Formation of volitional regulation in ontogenesis. Moskow: URAO,1999,168 p. (İn Russion)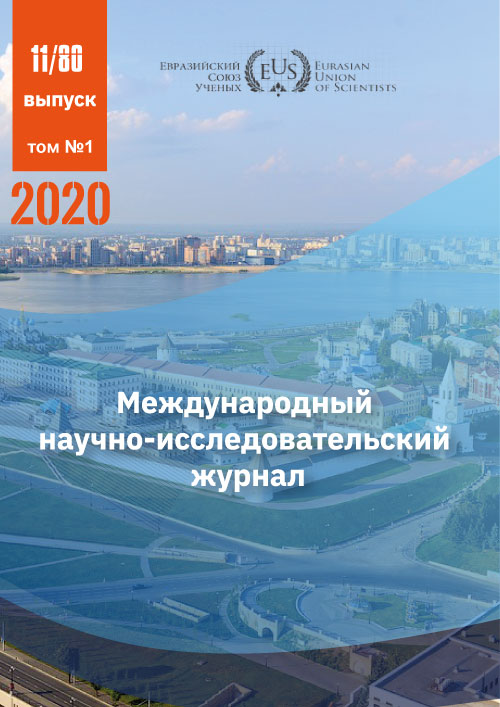 How to Cite
Askerova , Y. 2020. "VOLİTİONAL QUALİTİES AND THEİR İNFLUENCE ON THE FORMATİON OF ADOLESCENT PERSONALİTY ". EurasianUnionScientists 1 (11(80), 46-48. https://doi.org/10.31618/ESU.2413-9335.2020.1.80.1088.
CC BY-ND
A work licensed in this way allows the following:
1. The freedom to use and perform the work: The licensee must be allowed to make any use, private or public, of the work.
2. The freedom to study the work and apply the information: The licensee must be allowed to examine the work and to use the knowledge gained from the work in any way. The license may not, for example, restrict "reverse engineering."
2. The freedom to redistribute copies: Copies may be sold, swapped or given away for free, in the same form as the original.