VOLİTİONAL QUALİTİES AND THEİR İNFLUENCE ON THE FORMATİON OF ADOLESCENT PERSONALİTY
Y. Askerova

Azerbaijan State Pedagogical University
Keywords:
Special form, volitional quality, ideal, personality
Abstract
The article notes that the will is a special form of adolescent activity. The will requires a person to regulate his behavior and to slow down a number of other desires and tendencies. It is said that a person with such willpower is ideal for a person with high willpower. At such times, the teenager tries to imitate and imitate the "adults". Such a high appreciation of volitional qualities in the personality of a teenager is explained by the fact that the main quality of self-education in children is the education of the will.
References
1.Maharramov M.Dj. How to overcome willpower in children. Baku: Maarif, 1964, 198 p. (İn Azerbaijan)
2.Mekhdizade Z.M. Child psychology. part I, Baku: ADPI, 1982, 90 p. (İn Azerbaijan)
3.Rubinstein S.L. Fundamentals of General Psychology. St. Petersburg: Peter 1999, 720s. (İn Russion)
4.Maharramov M.Dj. Ways of training the will.. Baku: Maarif,1961, 44 p. (İn Azerbaijan)
5.Rzayev B.İ., Rzaeva S.B. Volitional-emotional processes in the formation of personality and activity. Baku: Baku-Polygraphist LLC, 2008, 246 p. (İn Azerbaijan)
6. Kornilov K.N. Will and its upbringing. Moscow: Znanie, 1957, 256 p. (İn Russion)
7.Bikov A.B., Shulga T.I. Formation of volitional regulation in ontogenesis. Moskow: URAO,1999,168 p. (İn Russion)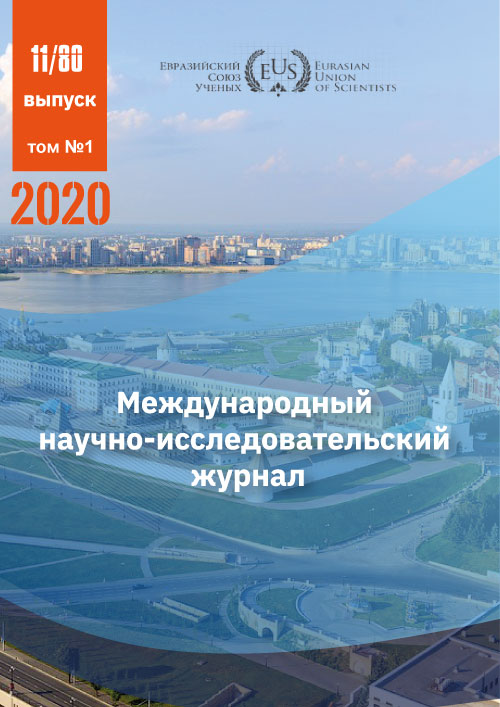 How to Cite
(1)
Askerova , Y. VOLİTİONAL QUALİTİES AND THEİR İNFLUENCE ON THE FORMATİON OF ADOLESCENT PERSONALİTY . Eurasian Union of Scientists 2020, 1, 46-48.