MEASURES TO SUPPORT ENTREPRENEURSHIP IN THE CONTEXT OF THE SPREAD OF A NEW CORONAVIRUS INFECTION (2019-NCOV) ON THE TERRITORY OF THE REPUBLIC OF DAGESTAN
J. Ashuralieva

Dagestan state University
Keywords:
entrepreneurship, pandemic, state register, investment projects, taxes
Abstract
Theoretical and practical aspects of business support in the context of the spread of a new coronavirus infection (2019-nCoV) on the territory of the Republic of Dagestan are Studied. In order to implement measures to support business in the Republic of Dagestan, an action Plan (roadmap) is being implemented to improve the investment climate in the region.
References
1. Данные Министерства экономики и территориального развития Республики Дагестан за 2019 год.
2. Малое предпринимательство в Дагестане (Статбюллетень). 2019. Махачкала. 2020. С.3-4.
3. Российский статистический ежегодник / Официальный сайт Федеральной службы государственной статистики. URL: http://www.gks.ru.
4. Социальная сфера / Официальный сайт информационно-правового портала Гарант.ру. URL: https://www.garant.ru.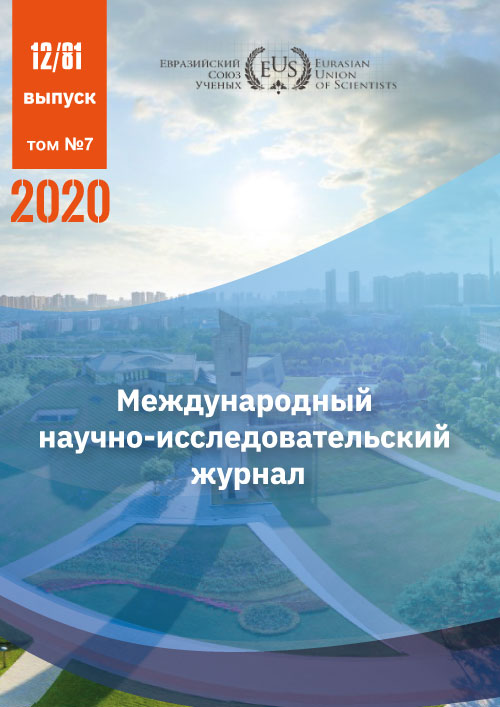 How to Cite
Ashuralieva , J. 2021. "MEASURES TO SUPPORT ENTREPRENEURSHIP IN THE CONTEXT OF THE SPREAD OF A NEW CORONAVIRUS INFECTION (2019-NCOV) ON THE TERRITORY OF THE REPUBLIC OF DAGESTAN ". EurasianUnionScientists 7 (12(81), 12-15. https://doi.org/10.31618/ESU.2413-9335.2020.7.81.1182.
CC BY-ND
A work licensed in this way allows the following:
1. The freedom to use and perform the work: The licensee must be allowed to make any use, private or public, of the work.
2. The freedom to study the work and apply the information: The licensee must be allowed to examine the work and to use the knowledge gained from the work in any way. The license may not, for example, restrict "reverse engineering."
2. The freedom to redistribute copies: Copies may be sold, swapped or given away for free, in the same form as the original.