SIGNIFICANCE AND METHODS OF FINANCIAL ANALYSIS OF AN ORGANIZATION'S ACTIVITIES
T. Leiba

«Branch of RTU MIREA in Stavropol»
Keywords:
Financial analysis, financial condition, balance sheet liquidity, solvency, financial stability, creditworthiness
Abstract
The article explores and reveals the importance of financial analysis in the organization's activities, specifies the tasks that financial analysis faces. Methods and blocks that can be divided into financial analysis were revealed. In this regard, the role of financial analysis in the activities of any commercial enterprise is quite large, and the importance is not in doubt.
References
1. Kazakova, N. A. Financial analysis: textbook and practice / N. A. Kazakova. - Moscow: yurayt, 2016. - 540 p.
2. Kanke, A. A. Analysis of financial and economic activity of the enterprise: Textbook / A. A. Kanke, I. p. Koshevaya. - M.: Forum, 2017. - 288 p.
3. Kupriyanova, L. M. Financial analysis: Textbook / L. M. Kupriyanova. - M.: SIC INFRA-M, 2016. - 157 p.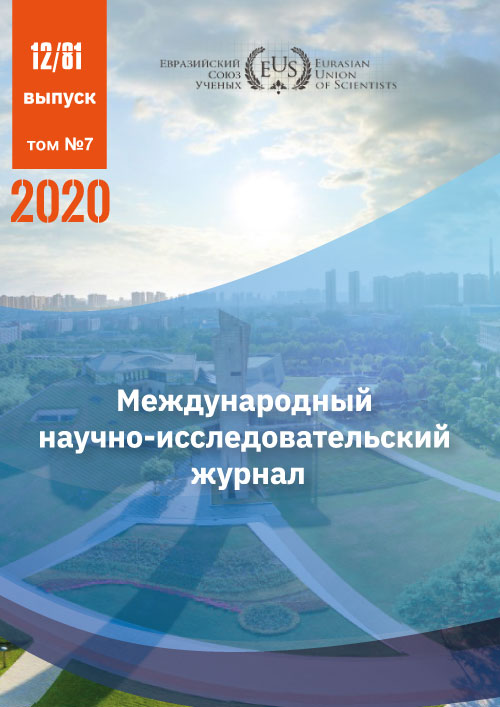 How to Cite
Leiba , T. 2021. "SIGNIFICANCE AND METHODS OF FINANCIAL ANALYSIS OF AN ORGANIZATION'S ACTIVITIES ". EurasianUnionScientists 7 (12(81), 42-44. https://archive.euroasia-science.ru/index.php/Euroasia/article/view/392.
CC BY-ND
A work licensed in this way allows the following:
1. The freedom to use and perform the work: The licensee must be allowed to make any use, private or public, of the work.
2. The freedom to study the work and apply the information: The licensee must be allowed to examine the work and to use the knowledge gained from the work in any way. The license may not, for example, restrict "reverse engineering."
2. The freedom to redistribute copies: Copies may be sold, swapped or given away for free, in the same form as the original.