АҚЫЛДЫ ҚАЛАЛАРДАҒЫ ҚАЛДЫҚТАР МӘСЕЛЕСІН ШЕШУДЕГІ «АҚЫЛДЫ» ҚОҚЫС ЖӘШІКТЕРДІҢ ЭКОЛОГИЯЛЫҚ ТИІМДІЛІГІ (НҰР-СҰЛТАН ҚАЛАСЫ МЫСАЛЫНДА)
Keywords:
smart city, ecology, Nur-Sultan, Smart Astana, municipal solid waste
Abstract
In this article, the current state of the waste management system was reviewed and the concept of a "smart city"was touched upon. Within the framework of this concept, the environmental assessment of the basics of functioning of "smart" garbage containers was studied and given. In addition, the issue of waste from the city of Nur Sultan was raised, and what actions can be taken to solve them.
References
1.Ақпараттық портал https://www.theworldcounts.com/challenges/planetearth/state-of-the-planet/solid-waste/story;
2.Қазақстан Республикасы Стратегиялық жоспарлау және реформалар агенттігі Ұлттық статистика бюросының ресми сайты
https://taldau.stat.gov.kz/kk/Search/SearchByKeyWord
3.Omar MF, Termizi AAA, Zainal D, Wahap NA, Ismail NM, Ahmad N. Implementation of spatial smart waste management system in malaysia. IOP Conference Series Earth and Environmental Science. 2016;37
4.Марьева Е.А., Попова О.В. Экология и экологическая безопасность города// Издательство Южного федерального университета. ISBN: 2227-8397 - 2018 - с 92.
5. Norfadzlia Mohd Yusof, Mohd Faizal Zulkifli, Nor Yusma Amira Mohd Yusof, Azziana Afififie Azman. Smart Waste Bin with Real-Time Monitoring System. International Journal of Engineering & Technology, 7 [2.29] [2018] 725-729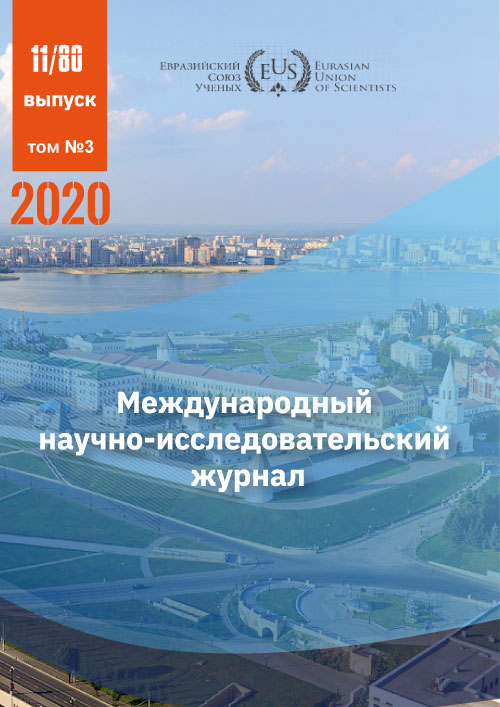 How to Cite
(1)
Alina , N.; Masenov Қ. АҚЫЛДЫ ҚАЛАЛАРДАҒЫ ҚАЛДЫҚТАР МӘСЕЛЕСІН ШЕШУДЕГІ «АҚЫЛДЫ» ҚОҚЫС ЖӘШІКТЕРДІҢ ЭКОЛОГИЯЛЫҚ ТИІМДІЛІГІ (НҰР-СҰЛТАН ҚАЛАСЫ МЫСАЛЫНДА) . Eurasian Union of Scientists 2020, 3, 4-8.