TOXIC EFFECTS OF POTENTIAL AGENTS FOR BORNEUTRON CAPTURE THERAPY
O. Makeev

Ural State Medical University

O. Gubina

Ural State Medical University

A. Korotkov

Ural State Medical University

E. Yakovleva

Ural State Medical University

L. Galliamova

Ural Federal University
Keywords:
boron neutron capture therapy, cell line
Abstract
The aim of the investigation was to study the cytotoxicity of boron-containing compounds intended for boron neutron capture therapy of oncopathology. The studies were performed on human cell cultures.
The results obtained indicate a low toxic effect of the GL-57 sample as compared to the GL-63 sample.
References
1. Makeev OG, Ulybin AI, Zubanov PS Patent No. 2345781 "Method for obtaining a culture of skin cells" // Bulletin of inventions No. 4, 10.02.2009.
2. Freshny R.Ya. Animal cell culture. Practical guide; per. 5th English edition. - M .: BINOM. Knowledge Laboratory, 2010 .-- 691 p.
3. Kroemer G. Classification of cell death: recommendations of the Nomenclature Committee on Cell Death 2009 // Cell.Death.Diff. Vol.16- P.3-11.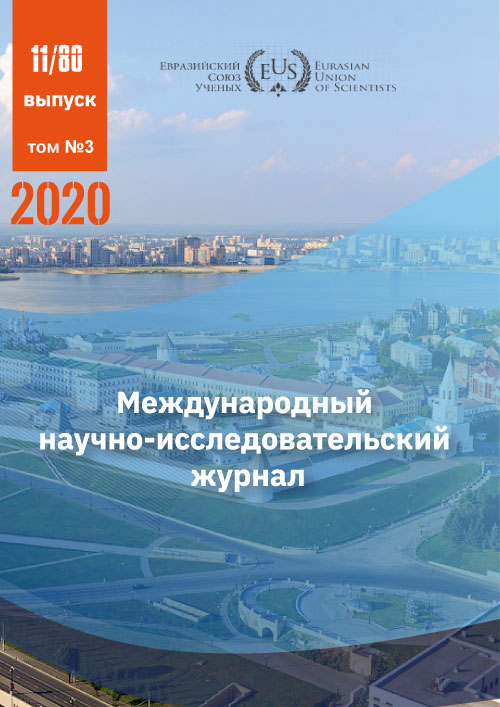 How to Cite
(1)
Makeev , O.; Gubina , O.; Korotkov , A.; Yakovleva , E.; Galliamova, L. TOXIC EFFECTS OF POTENTIAL AGENTS FOR BORNEUTRON CAPTURE THERAPY . Eurasian Union of Scientists 2020, 3, 20-22.